Invisalign and ClearCorrect
Do you want straighter teeth without the hassle of traditional braces?
Dr. Susana Moncada provides innovative Invisalign® and ClearCorrect™ treatments to help you achieve a straighter, healthier smile.
Find out why clear aligners are the most popular orthodontic option at our practice in Orlando, FL…
Get Your Dream Smile with Clear Aligners
A Simple and Versatile Solution
Discreet
Invisalign and ClearCorrect can help you achieve
the smile you desire
without having to wear bulky traditional braces. The aligners are virtually invisible, allowing you to straighten your teeth without anyone knowing.
Comfortable
Braces and wires can scrape against your mouth and cause irritation. Invisalign and ClearCorrect use comfortable plastic aligners that are smooth to the touch, making them a popular option among our Orlando patients.
Easy Oral Hygiene
Clear aligner trays can easily be removed in seconds, making it low maintenance to care for your teeth. There's no need to navigate flossing or brushing in between braces.
No Dietary Restrictions
Because food can easily get stuck in braces, patients must stay away from certain foods and drinks. Removable aligners allow you to eat whatever you want.
Protect Oral Health
Both ClearCorrect and Invisalign reduce your risk of developing
periodontal disease
or decay from crowded teeth that are difficult to properly brush, or temporomandibular joint (TMJ) disorder from a misaligned bite.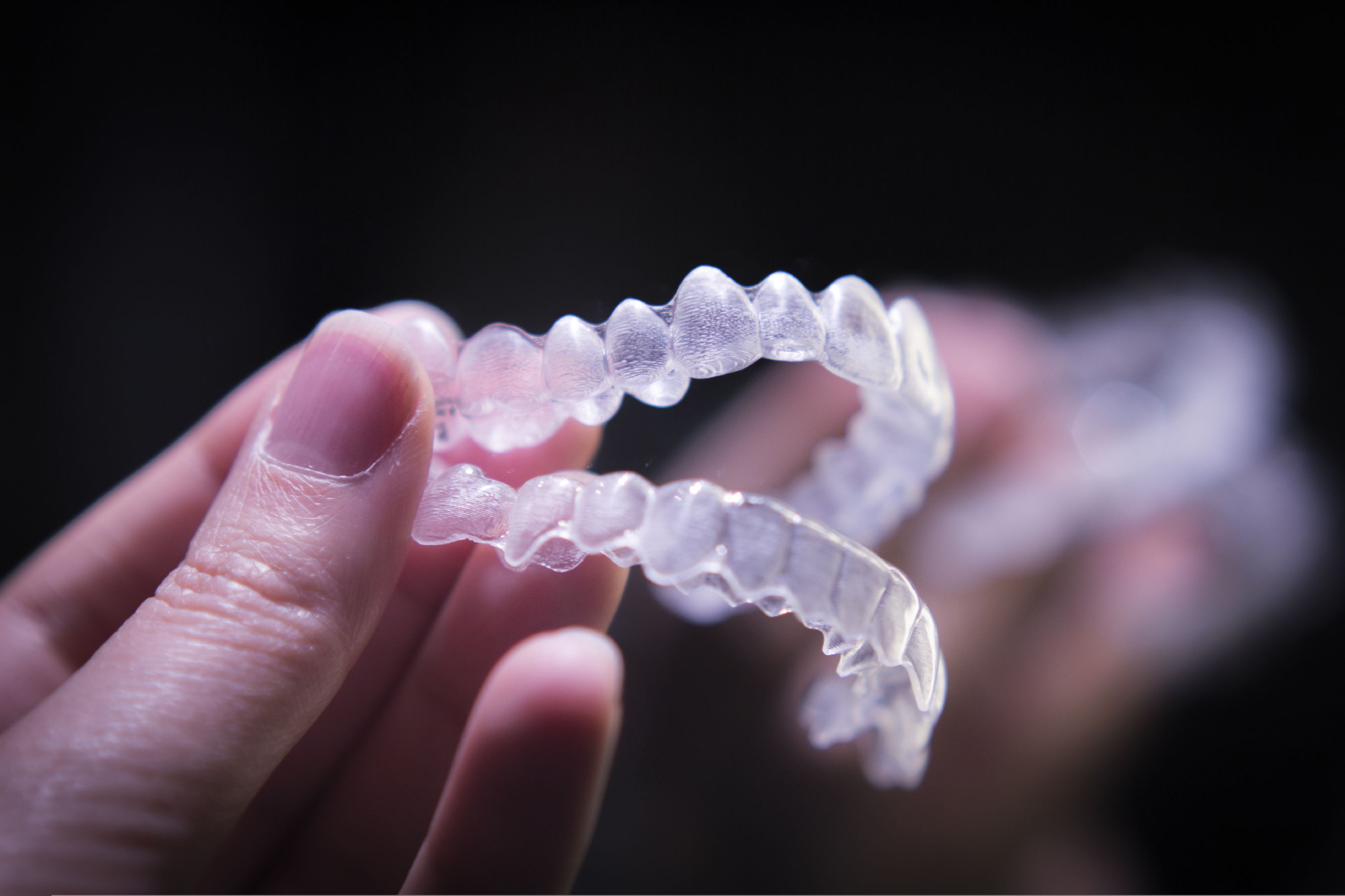 "I Couldn't Be Happier with the Results!"
Been coming here for over 10 years and will likely return for another 10, even if I move far from this office. Distinct professionalism, always knowledgeable and friendly techs, Bridget is outstanding and Dr Moncada is also top notch. I'm finishing up my invisalign treatments and couldn't be happier with the results.
View On Google
Honestly some of the nicest people I've met regardless of the venue. I went there for my first visit and they made me feel welcomed. They helped me do the paperwork with such ease. They explained everything thoroughly. It was a very good experience. I'm not one to recommend places too often but this is definitely a place I would recommend
View On Google
Do I Qualify for Treatment?
Mild to Moderate Cases
Invisalign and ClearCorrect are best suited for patients with mild to moderate orthodontic issues. In some cases, patients with severe misalignment, bite problems, or rotated teeth may be
better suited for braces
.
Good Oral Health
Before beginning treatment, patients must address any oral health issues such as decay or infection.
Dr. Moncada
will assess your oral health at
our Orlando, FL, practice
before starting ClearCorrect or Invisalign treatment.
Committed to the Process
Invisalign and ClearCorrect aligners must be worn for at least 22 hours each day. Failing to do so will prolong treatment. Patients must be diligent about wearing their aligners as well as caring for them.
What to Expect
the Invisalign and ClearCorrect Process
You will wear your aligners for at least 22 hours a day and switch to the next set every two weeks or so.
How to Maintain Your Stunning Results
To maintain your new smile, patients must wear their last set of aligners or a pair of retainers to sleep every night. This ensures that your teeth stay in the correct position. Patients must also maintain a solid oral hygiene routine and brush and floss regularly.
The Cost of Clear Aligners
Financing Options Are Available
At Windermere Dental Group, straightening your smile with Invisalign or ClearCorrect will cost around $4,500.
Our Orlando dental office is committed to helping patients achieve the smile they deserve. We offer financing through CareCredit® and Fifth Third Bank to make ClearCorrect and Invisalign treatment more affordable. Our staff is happy to walk you through the application process and answer any questions you may have.